Guangzhou One Box Wireless Co., Ltd.
Designing and manufacturing accessories for mobile phones
CE- and RoHS-certified | OEM and ODM services | Exporting to North America and Europe
Trade Show

Online Store
Contact Supplier:

Add to Basket
MR Andy, Ho
Sales Manager
MS Wong, Stacey
Sales Director
Avg Response Time: Less than 24h
Follow Supplier:

Follow Me
Company Information
OEM/ODM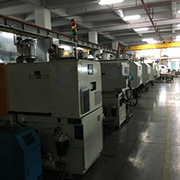 Our Injection Machine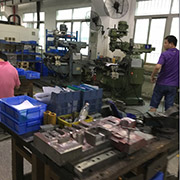 Our Molding Line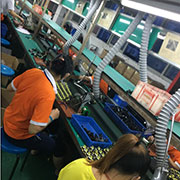 Our Workshop
OEM/ODM Capability:
We have good experience in OEM with advanced equipment and A-grade materials since 2014. Most of our products are CE, FCC and RoHS certified. We have cooperated with high-profile buyers, and our brands are extended to every part of our home market in China. We release new models every month.
Number of Production Lines:
10
Size of Factory in Square Meters:
2500
Factory Size in Square Feet:
26910
Staff Details:
Production Staff: 100 to 149
QC Staff: 5 to 9
R&D Staff: 5 to 9
Details of Design Services Offered:
We have our own experienced electronics engineer as well as technical structure engineers to work on our clients' requirements.
Details of Buyer Label Offered:
We can offer buyer's labels for our products.
Materials/Components:
We use high quality materials. Most models carry CE and RoHS approval.
Machinery/Equipment for OEM/ODM:
We use technical and advanced equipment for testing and wave-soldering for PCB circuit.
Monthly Capacity:
400,000 to 449,999Pieces
Monthly Output:
300,000 to 349,999Pieces
Minimum Order
3,000 to 3,999Pieces
Major Markets Served:
Mid East/Africa
Western Europe
Eastern Europe
North America
Main OEM/ODM Customers:
All of them are from the Europe and Dubai.

This Verified Supplier's Business Registration profile has been independently verified with relevant government agencies
Supplier and product information updated June 25, 2017.
Submit your Buying Request with TradeMatch


Fast and easy to use

Receive tailored offers

Compare quotations
Verified Manufacturer

The business scope of this supplier's independently verified Business Registration, as licensed by relevant government agencies, allows it to manufacture goods. View BR Profile
Supplier Capability Assessment

This supplier has a supplier audit from an independent 3rd party. View details

Click photo to download report
Back to Top